Host The Party Of The YEAR!
Enquire About Booking Your Party Now (Limited Available Dates)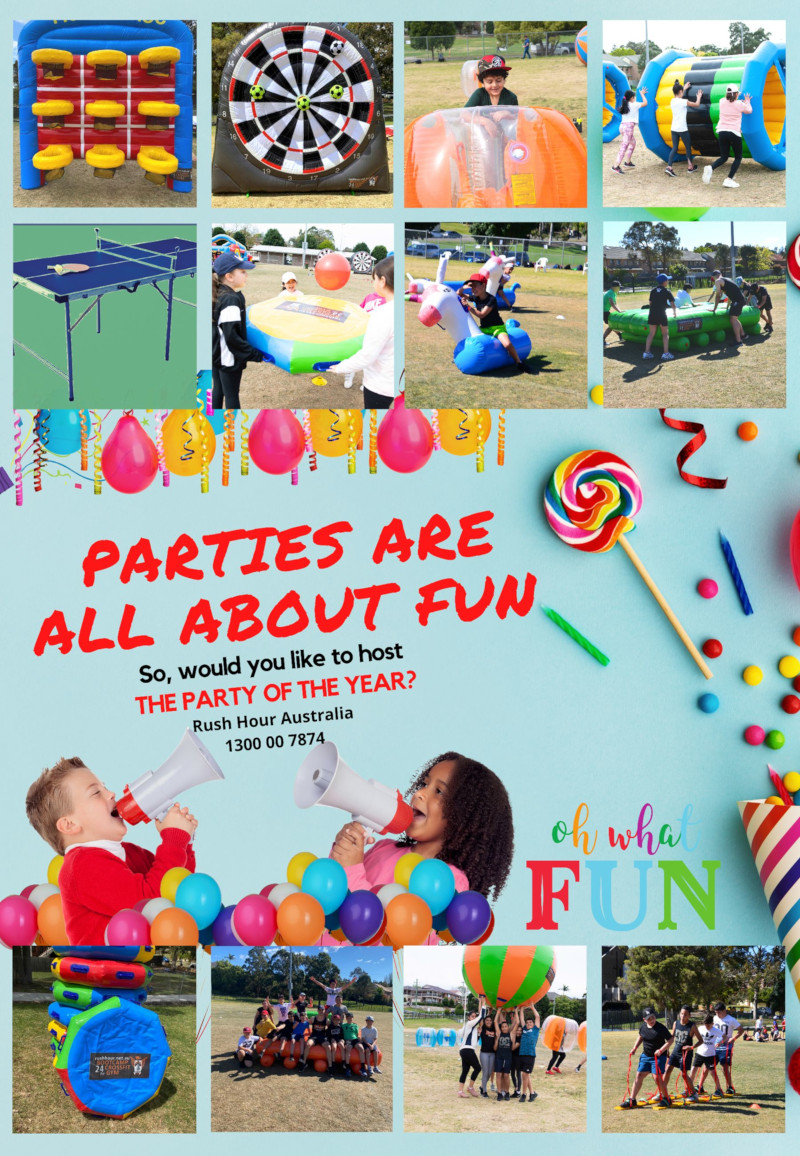 Let The Fun Begin!
At Rush Hour, we're helping you host the most fun, most memorable kids parties EVER.
  
Our parties are Educational, held in a carefully designed environment that supports Skill and Fitness Development through Team and Individual Games.
Each party is designed to engage children in social interaction, friendly competition and of course, FUN. 
Rush Hour Australia's 'Parties' utilise an exclusive range of never seen before games and activities using unique equipment to provide a well-planned and structured experience to serve the community more professionally.
We are strictly limited available dates so to avoid missing out register now and get ready to hear your kids say "Oh What FUN" that was.
To host a party, simply complete the enquiry form at the top of this page of call us on:
1300 00 7874
Reach out to our friendly team today
Rush Hour Parramatta
Unit 6 / 552-560 Church St, North Parramatta NSW 2151