OUR CULTURE IS YOUR CONFIDENCE
What is your personal goal? Find the personal trainer that is right to coach you.
ENQUIRE NOW & RECEIVE A FREE MOVEMENT & HEALTH ASSESSMENT
SPORTS CONDITIONING
Having successfully trained elite athletes across many individual and team sports for many years, we have the experience and the knowledge to keep you in front. We specialise in a goal orientated approach to individual goals and sport specific team training.
Rush Hour Australia's Sports Conditioning Program brings Sports Science to Sports. Our Sports Conditioning Program is a point of excellence in sports specific strength and conditioning for future champions. Rush Hour brings together cutting edge training methodologies and the latest in exercise science, specifically pre-screening, functional strength and explosive power conditioning and applies it to the future of Australia's athletes.
Rush Hour Coaches use a science based approach to strength and conditioning and apply to Adults as well as Children aged 9yrs to 16yrs and provide them with the fundamentals required to transform their athletic performance to a whole new level.
Our program is targeted at improving the athletic performance of Adults and Children in a range of individual and teem sports including Football, Rugby League, Touch Football, Rugby Union, AFL, Athletics, Netball, Swimming to name a few.
A PERSONAL TRAINER WILL HELP YOU GET RESULTS AND REACH YOUR GOALS
SUCCESS STORIES
Since 2007 we have transformed the lives of thousands of people across SYDNEY. The key is a balanced and realistic approach to managing eating, exercise and fluctuations in emotions, motivation and life!! Would you like to experience why Rush Hour Personal Training is the place to be?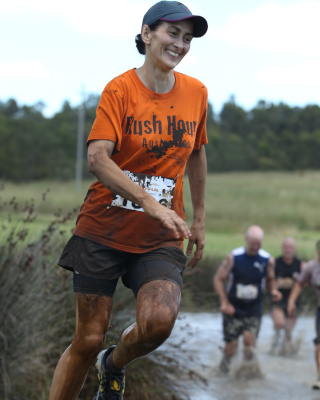 Milka
"But after my initial meeting with the friendly staff at Rush Hour, I knew I had made the right decision."  
I started with Rush Hour in January 2011, encouraged to join by my osteo who was treating me for a chronic injury that took me out of training for the whole of 2010. Yes I was very fit prior to 2010 but all my fitness had as a result disappeared and I was now starting from scratch. I had to get my fitness back somehow but I was also hesitant, nervous and quite frankly scared to go back to training because of the injury. But after my initial meeting with the friendly staff at Rush Hour, I knew I had made the right decision.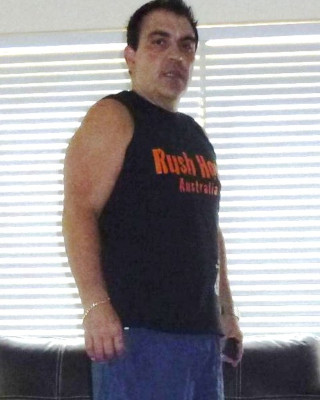 Fernando – 55 years
"I am so appreciative of whatmy trainer has done that I am now in my third cycle and 22 kilos lighter."
I started training with Rush Hour in November 2011 because my friends and work colleagues all said I was letting myself go and getting fatter. But there is more to me than that. I am a father of 4 , I work in Finance, and feel my job doesn't give enough support towards healthy lifestyle. I wanted to write this for my blog because even without the toning up and weight loss my trainer at Rush Hour has helped me. I used to love to sleep in and waste my days away and eat myself through the stressful times. I started with Rush Hour to try and help myself overall.  Over weight isn't what I wanted to be.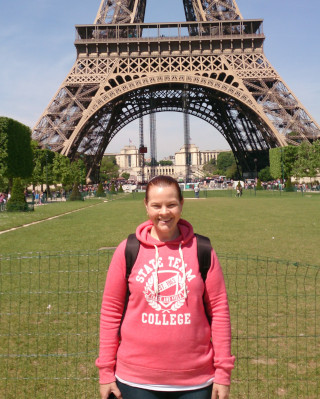 Genelle – 39 years
"I still can't wipe the smile off my face that I finally accomplished a lifelong dream."
I first joined Rush Hour Australia in November 2012. After having done 12 months of other bootcamps and not seeing any results, I finally built up the courage to sign up to a cycle with Rush Hour. My biggest fear was that I was so overweight that everyone else would laugh at me or I wouldn't be able to keep up with the classes, but I was completely mistaken. To say I nervous walking to my first session would be an understatement. I had the biggest butterflies in my stomach to the point I considered turning around and going home. Fortunately I won the battle of that little voice in my head telling me I couldn't do this and I made my way over to introduce myself to my new trainer. The first introduction session was like no other workout I had ever done before that I began to worry what I had gotten myself into. I was out of breath within seconds and could barely lift my feet of the ground but I managed to get through it. Everyone was so encouraging and welcoming which was very comforting and kept me coming back.
Joan – 33 years
"Rush Hour not only changed my life, Rush Hour saved my life"  
As a mother of three, I kept making excuses for not working out.  "I have no time", "my baby sleeps on a schedule", "I need to rest when the baby sleeps", "if I breastfeed, the weight will drop off anyway".  I used all these excuses and more.  I didn't want to leave the house to talk to friends so I certainly didn't want to leave the house to exercise.  I wasn't aware that I was suffering from post natal depression until I was medically diagnosed.  I can still remember my doctor saying "depression is like any other disease.  If left untreated, it will kill you".  It was at that point that I made the decision to get better.  I didn't know I was 'sick' but I knew I had to do something so I can be a better mother to my kids.  I contacted Rush Hour boot camp and joined the next six week session and it was the best decision I've ever made.
Miranda
"I joined boot camp in April 2013. When I joined I would have been happy losing ten kilos. I lost 25 kilos in 24 weeks"  
My whole outlook has changed and I am feeling fitter than I have ever felt in my life. The staff at Rush Hour have been fantastic, and I can see why people come from all over Sydney to train with them. The reason I previously found it hard to exercise was because I always had my children with me but Rush Hour provided child care for my children so I could train in the women's class. These classes enabled me to start the journey and take the time to look after me. I could no longer use the excuse that I was too busy with the children. I am now looking after myself FOR my children. The best part is that the weight has stayed off, and I am now addicted to the feeling I get from doing Rush Hour boot camp. My husband, my mum and my sister have all started boot camp as well, and are also enjoying all the health benefits. To those that are thinking if they should join, I say just give it six weeks. You have nothing to lose, but fat. I want to personally thank all the staff at Rush Hour Australia for your help along the journey. No more excuses.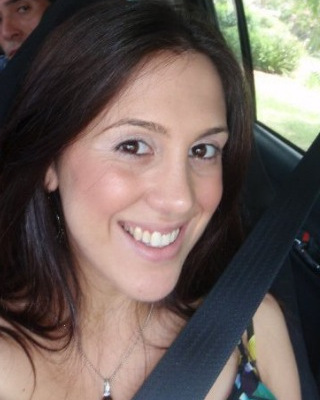 Charmaine
"Our trainer is always there to answer any questions I have about nutrition and steer me in the right direction."  
I've had personal training sessions before but I have never been pushed to my limit as much as I have whilst training at Rush Hour. I have significantly improved my fitness level and lost weight at the same time. Rush Hour's boot camp is truly one of a kind, it promotes a total lifestyle change with challenging training sessions and healthy education seminars, which will increase your fitness level and ensure you get the most out of your own personal goals. Our trainer is always there to answer any questions I have about nutrition and steer me in the right direction. Thanks for keeping me on track guys!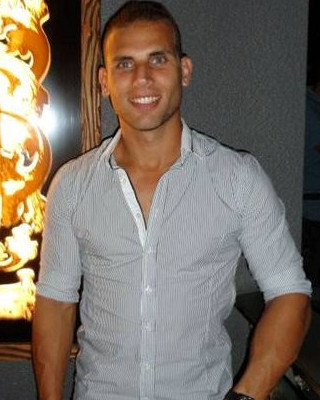 Justin
"It has given me the edge to compete against the Elite drivers in Australia."  
In order for me to achieve my goals and perform on the race track at a competitive level Rush Hour Australia provides the most hard core exercises that I have ever undertaken. Not only am I at the most optimum weight since I have joined the programme, but I have doubled my endurance level which is essential in any sport and can confidentially compete in any race that is thrown at me. My eating habits have improved dramatically choosing foods that get the most out of me at training and my lifestyle has changed dramatically. It has given me the edge to compete against the Elite drivers in Australia.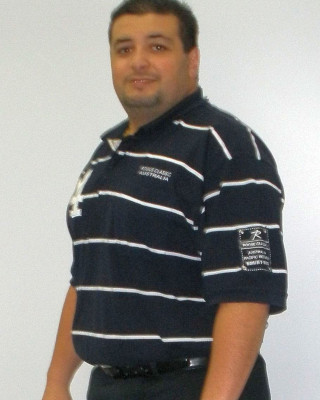 Nuno
"Training with Rush Hour has now become part of my life."  
I was encouraged by my family to get back into shape as I used to be a fitness fanatic and Rep/State Oz Tag player. My younger brother decided to join boot camp to get back his fitness level and enlisted me to go with him. That was the start of a new lease on life for me. After my first 6 week session, I lost a massive 16 kilos and another 4 kilos since then and am now doing another session to continue to progress in my goal of losing weight and getting back into shape.
I have nothing but praise and admiration to the trainers and the boot camp experience. The training sessions were tough, painful and life changing. As they say, "Nothing comes for free or without dedication, motivation and hard work." I could never have done this any other way and with the help and support of my trainer.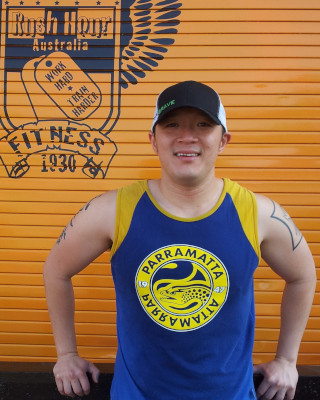 Steven
"I recommend anyone join Rush Hour Australia and experience positive changes to their health and their bodies."  
Crossfit if not done or coached properly can lead to injuries.  I was a perfect example of that.  I came into Rush Hour nursing a sore left shoulder and a very sore left wrist from the previous Crossfit gyms I attended.
Since I started with Rush Hour the pain in my left shoulder has completely disappeared and the pain in my left wrist has become manageable.  At the same time, I am able to do the Crossfit workouts to the best of my ability and seeing improvements in all physical aspects of my body.  In early August when I started with Rush Hour, I could barely do a chin up, I could barely squat and I could only dream of doing a proper handstand.  Due to my trainers patience, extensive technical knowledge and infectious hard work and motivation, it has only taken me 2 months to do 2 chin ups in a row, do a proper squat and the biggest accomplishment, I can now proudly do a handstand without worrying about ploughing through the wall.
Marilyn
"Now it's not so much about the weight loss it's more about leading an active, healthy lifestyle and I'm addicted to it! ."  
After having my first child, I noticed that all of the weight I put on during pregnancy was weighing me down. I carried that extra 15 kilos around with me for 12 months until I decided I really needed to do something about it. Lucky enough I had a friend who was in the same position and we decided to embark on this journey together.  After seeing how Rush Hour had changed the lives of friends, we signed up. I am now a few kilos away from my goal and I fit back into my pre-baby clothes. I feel great, full of energy and life.
Thanks to the trainers, who are full of knowledge and so passionate about what they do, you guys are the reason why we sign up again every 6 weeks because you push us to reach limits we never thought possible.
Reach out to our friendly team today
Rush Hour Parramatta
Unit 6 / 552-560 Church St, North Parramatta NSW 2151